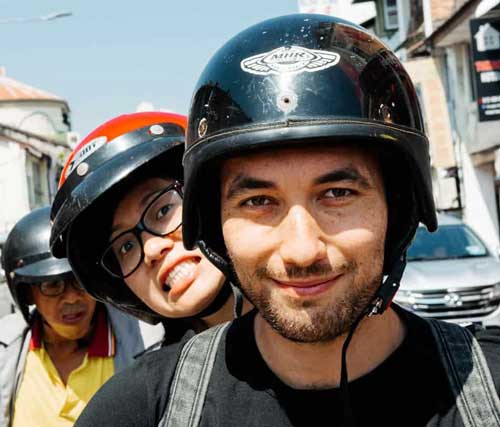 Welcome to "Pack Up and Ride"! We are Daniel and Sarah, passionate adventurers, and the curators of this blog.
We share an insatiable love for motorcycles, rock-climbing, camping, and above all, the open road.
Three years ago, I (Daniel) discovered the exhilarating world of motorcycling, and it was love at first ride. Since then, I've been on a journey of continual learning and exploration.
Fueled by a deep-seated passion for motorcycling, I've immersed myself in understanding every aspect of this exhilarating world. My journey inspired comprehensive research and real-world experiences, and this blog became my platform to share that knowledge with fellow riders and enthusiasts.
In 2019, we took the reins of 'Pack Up and Ride' from Gayle, a veteran motorcyclist and RV enthusiast. Gayle's insightful articles and experiences have provided us with a robust foundation to build upon.
Today, 'Pack Up and Ride' is part of the Shak Media Pty Ltd Company (ABN 90 636 089 195), further solidifying our commitment to the motorcycle community. By incorporating our experiences with our extensive research, we aim to provide high-quality, authoritative content for our readers.
Safety remains at the forefront of our values. We are dedicated to keeping our community well-informed and safe on their motorcycle journeys.
So, join us on this thrilling journey. Keep the rubber side down, and together, let's pack up and ride!