Ready to make the most of California's beautiful weather touring around on your motorcycle? Nothing better than that. But before that, you need a motorcycle license. Sounds like a bump on the road? Not exactly.
The California Highway Patrol monitors and prevents motorcycle accidents throughout the state. You can get a motorcycle driver's license from any California DMV outlet. The motorcycle instruction permit is essential just as much as the learner's permit. Motorcycle drivers should carry their motorcycle driver's license at all times when riding.
Also, you can apply for motorcycle endorsement with an application fee for the training course to practice riding on different track paths.
We are here to help you out with all the steps needed to acquire your motorcycle license in California.
Types of Motorcycle Licenses in California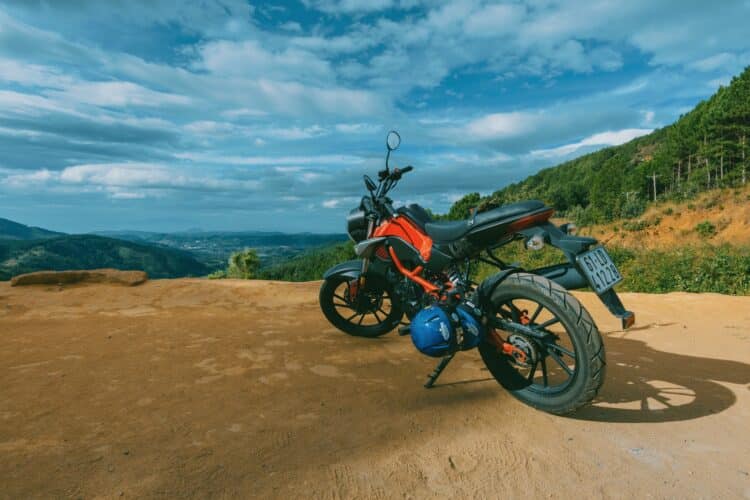 There are motorcycle license classes in California:
Class M1 – Class M1 motorcycle training license permits you to operate any single vehicle with a seat or saddle which can be used as a driver's seat, including mopeds and scooters under 50cc.
Class M2 – If you'd like to operate motorcycles with over 49cc of engine displacement, then Class M2 is for you! You'll need this license to drive motorcycles with 49cc, or more.
Requirements for Obtaining a Motorcycle License in California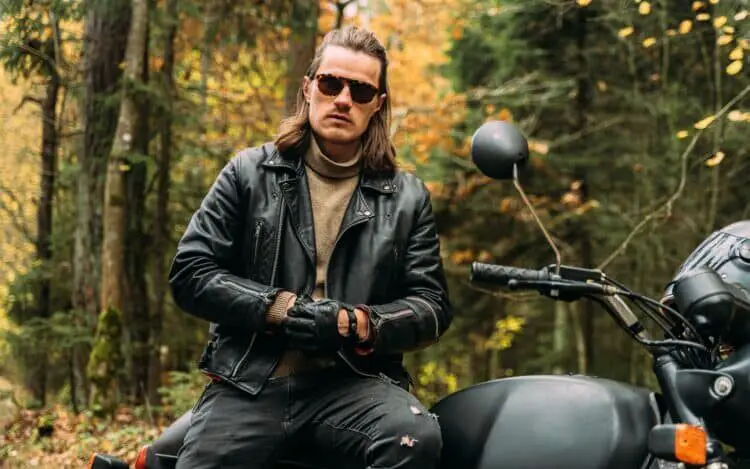 The basic requirements for obtaining a motorcycle license in California are:
Or
If you are 15 ½ years old and turn 16 within 30 days of the written test, then you may take the test without turning 16. You will need to bring a permission form signed by your parent/guardian stating that they give you permission to get a motorcycle license. The permission form is on the California Department of Motor Vehicles website under "Unlicensed Minors in Driver Education."
You must have a valid California Instruction Permit. If you are under 18, your parent/guardian's signature is required on the permit.
Provide proof of successful completion of the Motorcycle Safety Foundation Basic Rider Course (BRC), or you can opt for the DMV Motorcycle Skills Test instead.
Pass an eye exam.
You cannot currently be suspended or revoked by any state, county, or court.
Steps To Apply For a California Motorcycle License
1. Prepare for the Written Knowledge Test
Take a look at a Motorcycle Operator's Manual to start studying for the written test.
The most important thing that you need to do is read and understand California Driver Handbook, covering topics such as:
• Traffic signs and signals
• Sharing the road with others
• Alcohol and drugs awareness
• Defensive driving techniques
There are practice tests included in the manual so use them! Also, pay attention to all details provided in the "California Motorcycle Laws" section of the handbook. This information will come in handy when you're on your motorcycle during your practical examination. Don't forget to take a look at additional online resources including but not limited to:
• California Motorcycle Handbook
• DMV Motorcycle Test A to Z
• California Rider's Training Program
2. Take a Motorcycle Training Course or Write a Knowledge Test
If you don't have your motorcycle license then taking a Motorcycle Safety Foundation Basic RiderCourse (BRC) is an absolute must! It will teach you the basics of riding and safety, as well as familiarize you with the equipment that is required on motorcycles in order to drive them safely on public roads. If you already took the BRC course then go for the driver knowledge test at your local California DMV office. Be advised, though, that if you fail 3 times it's time to start looking for alternate ways to obtain your motorcycle license because failing this test more than 3 times means that you are not allowed to take it again.
3. Apply for a California Motorcycle Learner's Permit
To get your motorcycle permit in California, go to the DMV office with:
• Application for Driver License or Identification Card (Form DL 44) filled out but not signed by your parent/guardian
• Your valid California Instruction Permit
• Proof of successful completion of the BRC or an acceptable DMV Motorcycle Skills Test completion certificate. If you took the skills test, then bring your certificate and eye exam results. Also, if you passed the motorcycle safety course already, bring it too. Make sure all documents are originals! No photocopies will be accepted!
If everything is okay – pay the fees, take your vision test and you will be able to get a motorcycle learner permit. It is valid for 1 year.
4. Practice Driving A Motorcycle
Practice makes perfect! You need to have at least 50 hours of practice driving on public roads before taking the road test in order to obtain your motorcycle license. During this time you are expected
• To master basic skills including straight-line riding, turning, shifting gears, braking, etc
• To know how to handle your bike during various weather conditions (rainy/foggy days) and times of day (nighttime)
• Know California laws concerning motorcycles like speed limits, various signs, and markings on the road, signals given by motorcycle riders, etc.
5. Pass The On-Road Driving Test
To take the on-road motorcycle driving test you need to make an appointment with your local DMV office and bring:
• Your valid California Motorcycle Learner's Permit & Driver License or your original certificate of completion for the BRC (no photocopies will be accepted!)
• A registered and insured motorcycle (it cannot be a moped)
If everything is okay – pay the fees, pass the vision test which is required to get your motorcycle license, and enjoy riding!
Conclusion
Remember, if you do fail the motorcycle driving test twice for an "unsatisfactory performance", it's time to look for ways how to successfully pass the knowledge test. Hundreds of students who failed their motorcycle rider training course before finally obtaining their motorcycle licenses used this proven method! Now that you know what is required to obtain your California Motorcycle License, go out there and ride with confidence!