With electric bikes offering that heady thrill apart from being economically beneficial, the best overall electric motorcycle Harley-Davidson LiveWire has been stealing the show in 2021. Electric motorcycles are becoming an acceptable alternative to commuter bikes. They do not just guarantee looks and performance but are extremely environmental-friendly in their approach.
Over the years, with technological advancements, electric motorbikes have become safer, lighter and faster. They have quick recharge times and come a heap of new riding features. That said, there are quite a few up the list that you can choose from. However, to ease your worries, we have segmented them according to what you would use the bike for.
Overall Best: Harley-Davidson LiveWire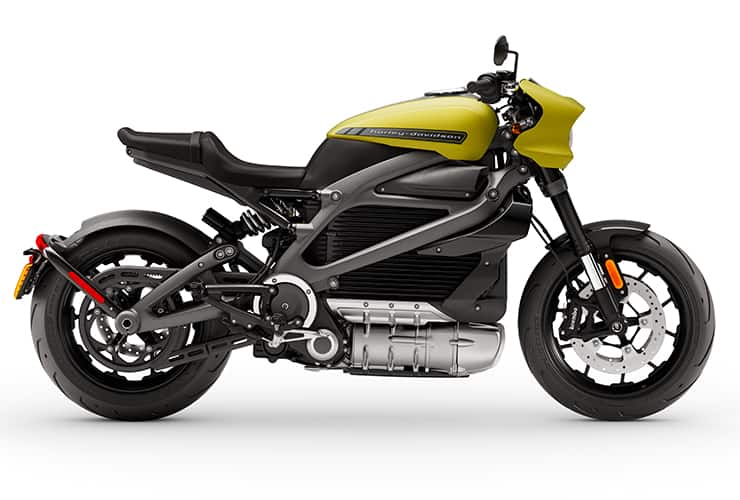 It is not surprising that the best electric motorbike (overall) hails from a renowned brand like Harley-Davidson. Bikes from this brand have been known to offer both outstanding performance and superior quality. Their electric motorcycles too, have lived up to this expectation. Completely powered by batteries, the LiverWire has acceleration ability similar to any other gas-powered bikes in the Harley-Davidson range. Acceleration is a vital factor for any motorcycle that is purchased for its high-power speed and the thrill of it. LiveWire lets you enhance your sustainability without having to sacrifice the statistics of your bike.
The EV is well-built, comfortable and easy to handle. It wins hands down on the overall category because the bike has something to offer for everybody. It has excellent shocks and suspension that makes the safest among electronic motorbikes. The Harley-Davidson LiveWire comes with a top speed of 153 kph/95 mph and an impressive acceleration of 0-60 mph in just three seconds, which is at par with several hypercars of the year.
Best for Value: Zero SR/F
Priced at $20K, the Zero SR/F may not be the cheapest bike on the list but definitely offers the best value for someone in search of a quality electric motorbike. It tops the charts in terms of the impressive stats, skilful manufacturing, and collection of features that it has to offer.
The earlier model of the brand, SR/F, was an impressive product for the Zero Motorcycles and they meant to display it as a representation of the brand's capabilities. It led the way for the future of EV motorcycles. Thus, the makers made sure that they poured every bit of their expertise and knowledge into this bike. The motorbike comes with a compact motor, ZF75-10 as well as a Li-ion battery of ZF14.4 kWh. This lends phenomenal power to the bike and makes it a part of the competitive range. The electronic bike comes with an acceleration of 0-60 mph in under 3.5 seconds and a top speed of 124 mph under 200 kmph. Adding on to this amazing stat is the classic styling of the bike. It looks nimble and light and weighs under 300 pounds. The classic look of the vehicle goes hand in hand with its high range performance and makes it an extremely valuable purchase.
Best for Speed: Lightning LS – 218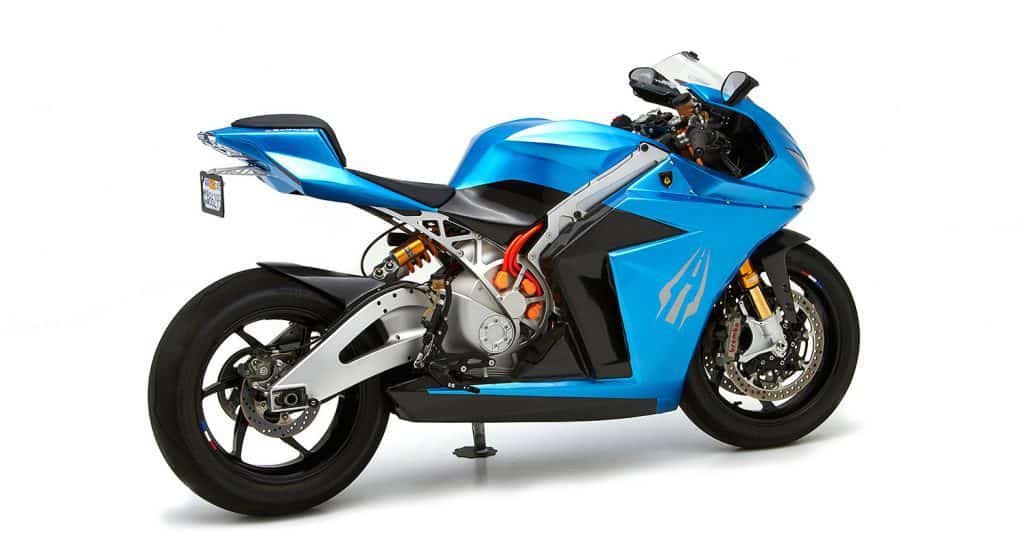 Speed is one of the most attractive and demanding aspects of a motorbike, be it commuter or electric. One of the main reasons to purchase a motorbike is to feel the thrill of free speed when the rubber comes in contact with the road. So, if you are looking for the fastest motorcycle of 2021, Lightning LS – 218 is what you are looking for. Built explicitly to offer speed, one that has been a raging success, the top speed of this EV stands at 215 mph / 346 kph. It has an acceleration of 0-100 kph under 2.2 seconds. How amazing is that?
Now, that kind of specifications and power does deserve accolades, and it has deservedly bagged a number of them. Lightning LS – 218 broke all previous speed records of electric bikes at the Utah Bonneville Speedway in 2011. Over 10 years since the record, no other bike in the market has been able to challenge this title.
Lightning bikes are usually known for their power, durability and speed. Nevertheless, the LS-218, apart from being the fastest manufactured electric motorbike globally, adorns a lightweight and elegant style. If you are in search of an electric motorbike with a combination of electrifying speed and impressive workmanship, the Lightning LS – 218 tops the list.
Best for Commuting: WK E Colt
Looking for a sustainable electric motorcycle that can offer an environmentally conscious easy commute? The WK E Colt is just what you need. This is the first of its kind manufactured by WK Bikes. The bike successfully manages to bring a unique combination of a modern easy-to-use dashboard and a sporty style.
When you are looking for a daily commuting electric bike, you would like to have a bike that works well and easily, and most importantly is simple. The E-Colt with its electric-moped aura fits this description just right. It guarantees the ease and comfort that you need while travelling to and fro to your office regularly. The EV is amazingly slim and weighs just 220 lbs which gives it a barely-there outline. However, it certainly does have charisma and punch of its own. It can speed up to 45 km/h which makes it a perfect option for safe commuting in cities. No specific statistics for acceleration have yet been released. Nevertheless, when it comes to an electric bike for everyday commute, you can definitely rely on the WK E Colt.
Best for Comfort: Vespa Ellettrica
Vespa, for some time now, has been celebrated as a brand that makes some of the most amazing scooters. Now that they have released their very first option in the electric range, it is just as stylish as any other contender on the list. However, one attribute that makes it stand out from the crowd is an amazing comfort that it has to offer. Though not the fastest bikes of the lot, it is a tried and trusted brand and will appeal to any individual who is looking for a comfortable electric ride. Moreover, trust is a vital factor when you purchase a motorbike, and Vespa guarantees you that trust. The Ellettrica is an excellent choice for a leisure ride, especially if you are trying to get home from work. Additionally, it is easy to control and agile, making it a comfortable yet simple ride.
If you are someone who is passionate about motorcycles, yet are looking for some sustainability, zero-emission engines in place of gas-guzzlers, electric motorbikes are a great option. Several producers in the market have envisioned the future and created electric bikes that are super cool and innovative. Now that you have a list of the best in the field, which electric motorcycle of 2021 do you vouch for?